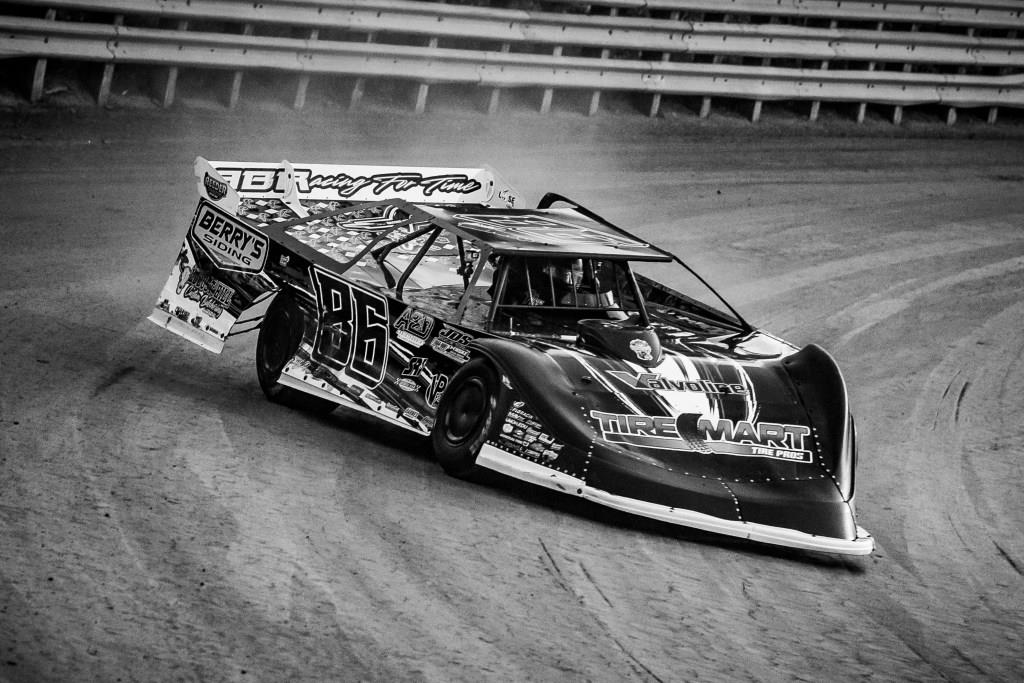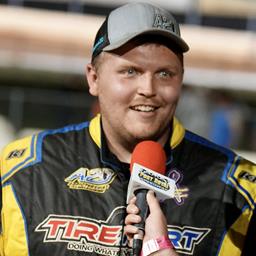 ---
Austin Berry Picks Up Top Ten at Small Car Nationals
Austin Berry Picks Up Top Ten at Small Car Nationals
September 21, 2023/in Austin Berry, Late Models/by mraddicted2dirt
Season Is a Wrap for ABR
Hagerstown, MD – September 21, 2023
by Addicted2Dirt PR & Media Mgmt
Photo Credit: WRT Speedwerx / Jason Walls
Austin Berry has been on a late season roll since being forced to end his super late model season due to the loss of two engines and shift gears to the limited late model ranks.
The postponement of Hagerstown Speedway's Small Car Nationals for limited late models to September 16th gave Berry the opportunity to add it to his schedule.
QUICK RESULTS
DATE: September 8, 2023
Event: Small Car Nationals
Track: Hagerstown Speedway
City, State: Hagerstown, MD
Division: Limited Late Model
Quick Stats: 30 cars, Qualifying 16th, Heat 3rd (4), A-main 8th (13)
IT'S NOT EASY
The rescheduled limited late model event brought 30 of the top teams from the region to compete. In this third career start in the division, Austin Berry turned in the 16th quickest lap during time trials in The Tire Mart Tire Pros of Harrisburg, Juniata Veterinary Clinic, Berry's Siding & Seamless Gutter, SRI Performance / Stock Car Steel & Aluminum, VP Racing Fuels, JDS Racing, Locust Hill Custom Butcher Shop, Nathan Berry Beef Farm, Addicted2DirtPR.com, GO Lithium, Valvoline Pro-V Racing, Super Clean, Rocket Chassis, Austin Berry Racing No.86.
Berry's time was disappointing to the Mifflin, PA driver given the speed the team had shown in their first two outings in the division. It put Berry in a hole he would need to dig out of to reach the front of the field in the main event. From outside row two in his heat race, he gained some ground back with a 3rd place finish.
Starting 13th on the grid in the 30-lap main event, Berry went forward at the drop of the green. He broke into the top ten on lap four but then slipped back to 11th at the midpoint of the race.
Berry regained his rhythm and began to go forward again late in the race. He reached 8th with six laps remaining and took the checkered flag in that position.
"We weren't very good tonight, so I'll take a top ten.", Berry said. "This is a good group of cars and it's a very competitive division, so I don't expect it to be easy, but we should've timed better and put ourselves in a more competitive position for the night. We just messed up early and couldn't fully recover."
UP NEXT
Berry and his team have made the decision to draw the curtain on their 2023 season so they can get started on the work required to prepare for 2024.
News Coming Soon on PanCan Raffle Items and 2024 Season Kickoff Party Tickets
With the season coming to a close, Berry will be raffling off the team's tail banner that has been used all season to cover the rear suspension of the car, plus his special edition Pancreatic Cancer Awareness racing gloves. Details will be coming soon on how to enter. All proceeds will go to charity.
In January, Austin Berry Racing will host their annual season kickoff party which features great food, prizes and a live band. The popular event sold out last year with just over 300 fans attending. It was a fun event for all who attended and a big success for the team. Stay tuned for more information about that event in the coming months.
Be sure to visit Austin Berry Racing's YouTube Channel at YouTube.com/AustinBerry86 to watch that video plus all the other the great content they provide!
Their latest video can be found at the bottom of this release!
Be sure to LIKE, COMMENT and SHARE the video, plus SUBSCRIBE so you are the first to know about all the great content they share!
Super Late Model Stats: 20 races, 0 wins, 3 top 5's, 6 top 10's, 11 top 15's
Limited Late Model Stats: 3 races, 0 wins 2 top 5's, 3 top 10's
---
Submitted By: Joey Bainey
Back to News